2013 Digium Pinnacle Partner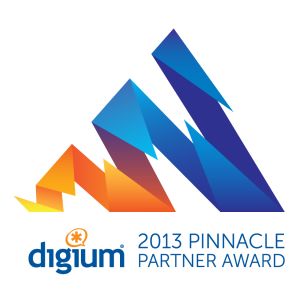 PHOENIX, AZ, March 9, 2013 – Chromis Technology, a leading provider of voice, video, and networking technology in Phoenix, AZ, today announced it has been awarded a Digium Pinnacle Partner award in the category of "Pinnacle Circle of Excellence".
The Pinnacle Partner awards are presented annually to leading Digium partners who have excelled in developing and growing their partnership with Digium and driving customer success for either Switchvox Unified Communications (UC) or Asterisk Custom Communications solutions. Chromis Technology is one of the outstanding organizations selected based on annual sales and commitment to customer satisfaction.
"We are honored to receive this award, which recognizes our customer's fast growth of the adoption of Digium products in Arizona. By offering Digium solutions, we believe we are able to offer customers great value and advanced features for their office communications." said Jonathan Rusk, Chromis Technology Partner. "Our VoIP expertise and UC capabilities combined with Digium's product portfolio has led to our continued growth."
"These awards demonstrate Digium's commitment to the growth and recognition of our channel partners who are contributing to our remarkable growth," said Jim Butler, director of worldwide channel sales. "We are happy to have the opportunity to present these awards to those organizations who have shown a commitment to growing their Digium business and expanding our worldwide customer base. We have seen significant growth of our Switchvox UC solutions because customers are looking for feature-rich, affordable alternatives for their business phone systems."
For more information on how Chromis Technology can help your business improve its business communications, contact us.