2014 Digium Pinnacle Partner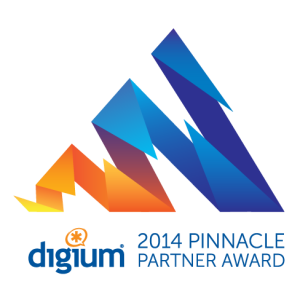 PHOENIX, AZ, March 19, 2014 – Chromis Technology, a leading provider of voice, and networking technology in Tempe, AZ, today announced it has been awarded a 2014 Digium Pinnacle Partner award for the second consecutive year in the category of Pinnacle Circle of Excellence. These Pinnacle Partner awards are presented annually to leading Digium partners who have excelled in developing and growing their partnership with Digium and driving customer success for either Switchvox Unified Communications (UC) or Asterisk Custom Communications solutions. Chromis Technology is one of the outstanding organizations selected based on annual sales and commitment to customer satisfaction.
"We are truly honored to have been recognized for the second year in a row by Digium as not only a top partner in the country but one of the top 25 in the world," said Zach Garcia, Chromis Technology Partner. "We work very hard each and every day to deliver turn-key technology solutions to our customers that not only improve business processes but also their bottom line."
"Each year, it's an honor to recognize so many of our channel partners who have committed to servicing their customers and growing their businesses with Digium solutions," said Jim Butler, director of worldwide channel sales for Digium. "The Pinnacle Awards serve as appreciation for those partner organizations that have helped to expand our worldwide base of customers through the delivery of our affordable, feature-rich Switchvox phone system and custom Asterisk-based communication solutions."
Great business starts with great communication, and great communication starts with Chromis Technology. To find out how our team can help your business improve its communications, contact us for a free demo or consultation. Learn more about our capabilities at http://www.chromis.com or call 602.357.8070.