Be A Doer With A Smile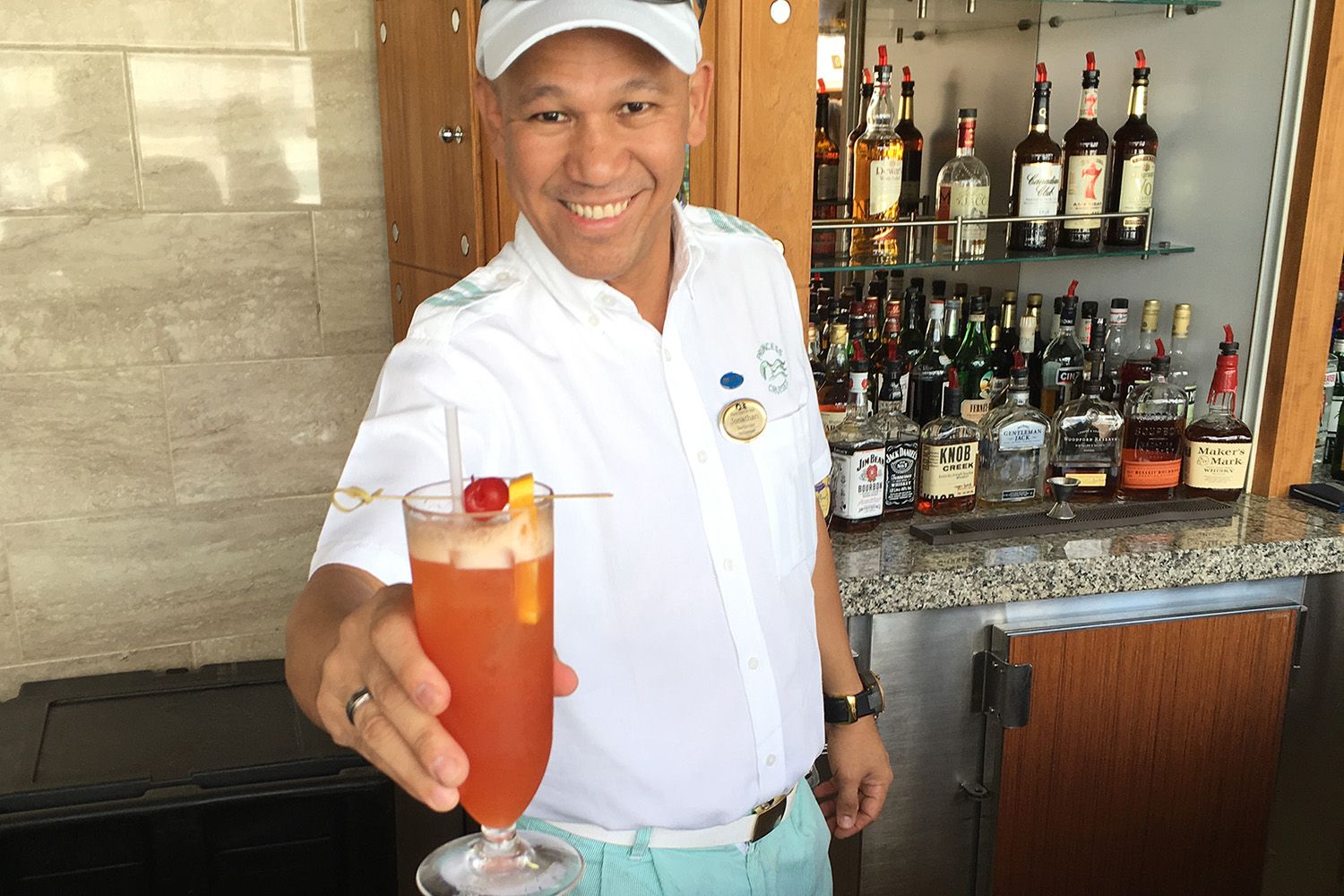 The human race is extraordinary. We are capable of doing amazing things. I'm writing this from the Regal Princess, a luxury ocean liner that carries 3,560 passengers and 1,346 crew (source). There are passengers from 38 countries onboard. We're currently in port in the Dominican Republic on day three of a seven day voyage through the southern Caribbean.
It's nothing short of amazing that this "boat" as well as her sister were both constructed in a little more than three years. Her scale and grandeur are amazing. I'm in awe that this vessel is capable of traversing through any body of water worldwide. But why? Man. Doers. Man built this ship. Not a single man but a high functioning team of people.
The over 1,300 crew members are highly trained and efficient.
And that's one of the things I love most about cruising, particularly on the Princess Cruise line, is that no matter whom on the staff you interact with, they are knowledgeable about most things on the ship. They are really well trained. And there's not an attitude of "it's not my job". They are friendly and generally fun to be around. For people who don't see their family for months at a time, sleep in tight quarters, and have to deal with sometimes unruly and unhappy passengers, they're generally happy people.
It's inspiring to me from the outside looking in. Watching this team work is very fun. Yeah, it's not their first rodeo and they do this time and time again, with a smile on their face. They're not working for tips, they're not extremely highly paid (they do pretty well, especially since most of their expenses are accounted for), and they work extremely long hours. So it's something that not many would sign up for. But the ones that have are incredible people.
If you ever get the opportunity to head out to sea on a cruise ship (I highly recommend an Alaskan cruise), watch the staff. They are people you should admire. Get to know them and their stories. Don't miss out because you think the guy getting you towels for your pool chair doesn't have a story to tell. Introduce yourself. Strike up a conversation and you'll take so much more home with you than that souvenir you purchased in the gift shop.