Chromis Receives Digium Award (Again)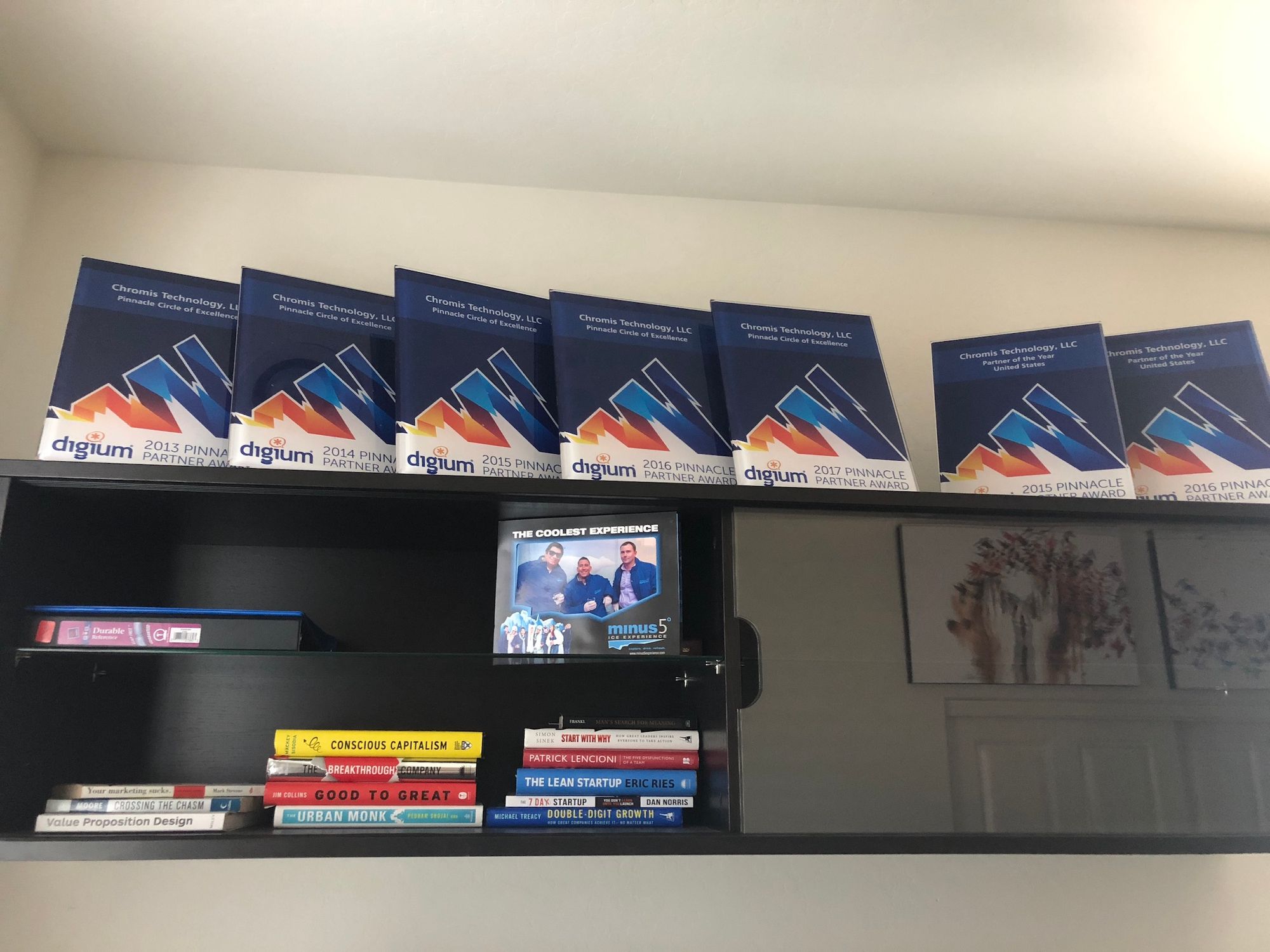 I'm running out of room on the shelf in my office. As you can see it's littered with my business book collection and Digium Pinnacle Circle of Excellence awards. And it's just been announced that we've received an award as part of their 2018 list of winners. Time to make room for another award. Winners were selected based on their annual sales from 2017, and commitment to excellent customer satisfaction. (You can read the official release here.) We've been the recipient of the award for 6 straight years in a row.
On a personal note, I'm a little bit chapped that we didn't win Partner of the Year as well (we had a really good year) but you can't win them all. We're always in the hunt so maybe next year.
If you want our award winning team to help you communicate better with your customers, drop us a line via phone +16023578070, text +16023578070, or email. Our products include Frontnumber.com text messaging, City Hosted telephone solutions, and Digium Switchvox Premise PBX systems.