Update your Rapid Dial Favorites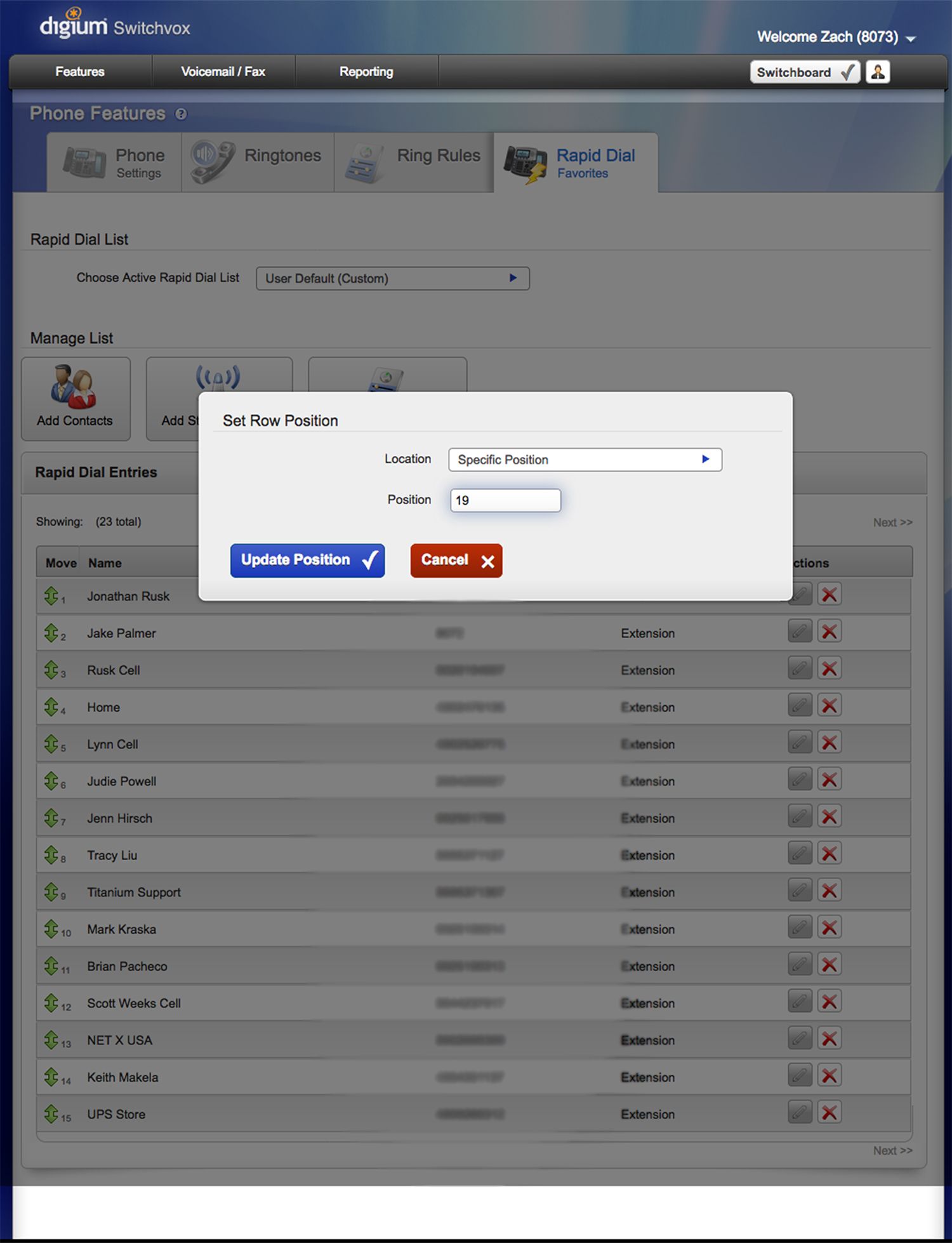 Sometimes when a new feature is added to a software package, it doesn't get the documentation it deserves. Updating your Rapid Dial Favorites on a Digium Switchvox system running the new version 6.x is one of those features. So here's how you do it:
Log in as a user on your Switchvox system. Navigate to: Features > Phone Features and then select the "Rapid Dial Favorites" Tab.
To update the position on a contact, you would normally just grab the green arrow icon and drag the contact up or down to the desired position. (Which still does apply.) But what if you want to move it to another page? Note that this only applies if you have enough contacts. If you have multiple pages of contacts, here is what you can do:
Grab the green arrow icon with your mouse and drag it left. A box will pop up saying "Drag here to set row position."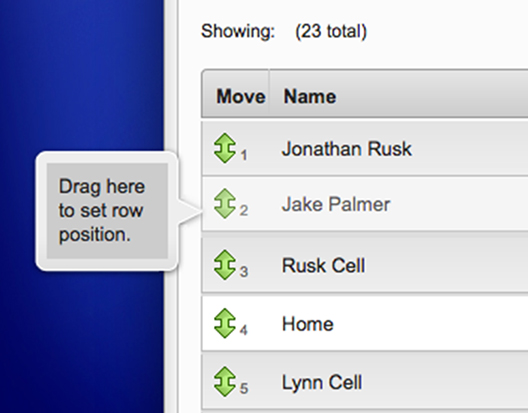 Then a box will pop up asking to "Set Row Position". You can set the location as First, Last, or Specific Position from the drop down menu. If you want it to be a specific number (for example 6th in your contacts list) choose the "Specific Position" option and you can specify the exact position you'd like by entering that number in the text box.

Click on "Update Position" and your contact will move to where ever you told it to go.