Upgrade your Switchvox Appliance and Save up to 35%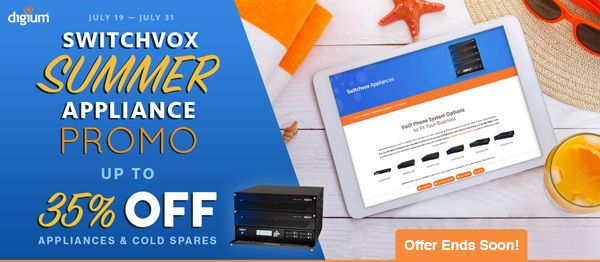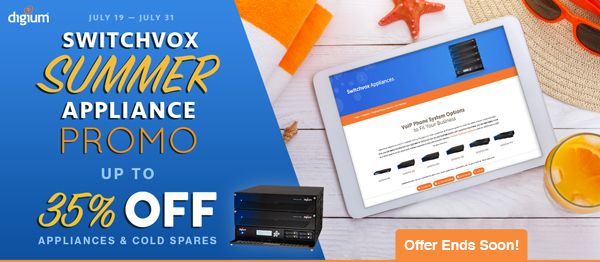 The Switchvox Summer Appliance Promotion provides you with an additional 30-35% off MSRP on appliances and cold spares. But hurry because this offer ends soon!
Who: All Current and New Switchvox systems.
What: Receive an additional 35% off the US MSRP for Switchvox 80 appliances and cold spares, and 30% off Switchvox 310, 360, 380, 450, and 470 appliances and cold spares.
When: Qualified products invoiced and purchased from Distribution by Chromis Technology between July 20 and July 31st, 2017.
How: Contact Chromis Technology today for a Quote! Call 602.357.8070 or email [email protected].
Click here for a data sheet which compares current Switchvox Appliances