Vision Board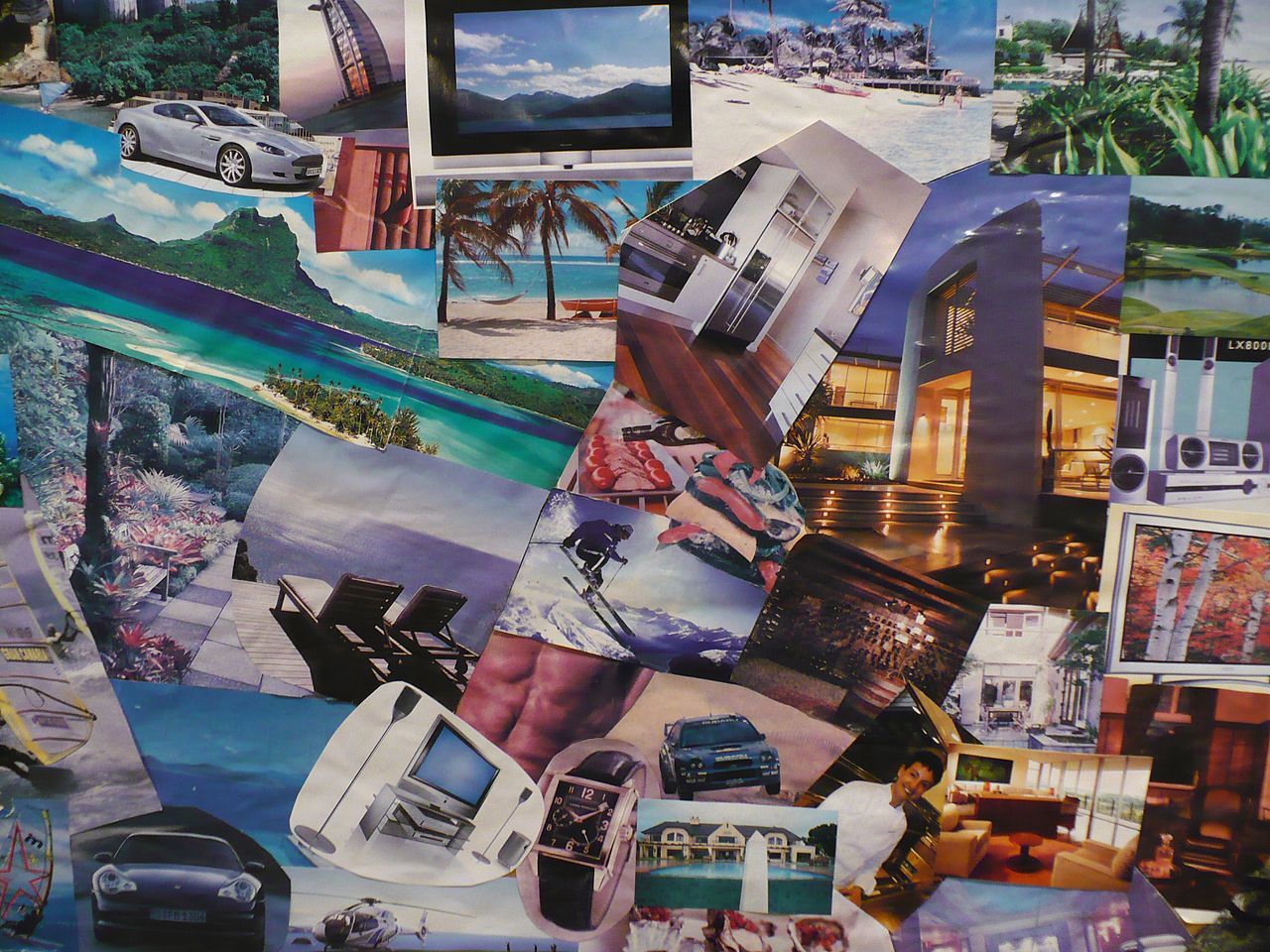 I read this article from HuffPost on vision boards a while back. According to the author "Visualization is one of the most powerful mind exercises you can do."
So I've finally gotten off my ass and hung up a bulletin board in the office right across from the coffee maker. I've started with a few basic printouts but I hope it grows into something that the whole office will participate in.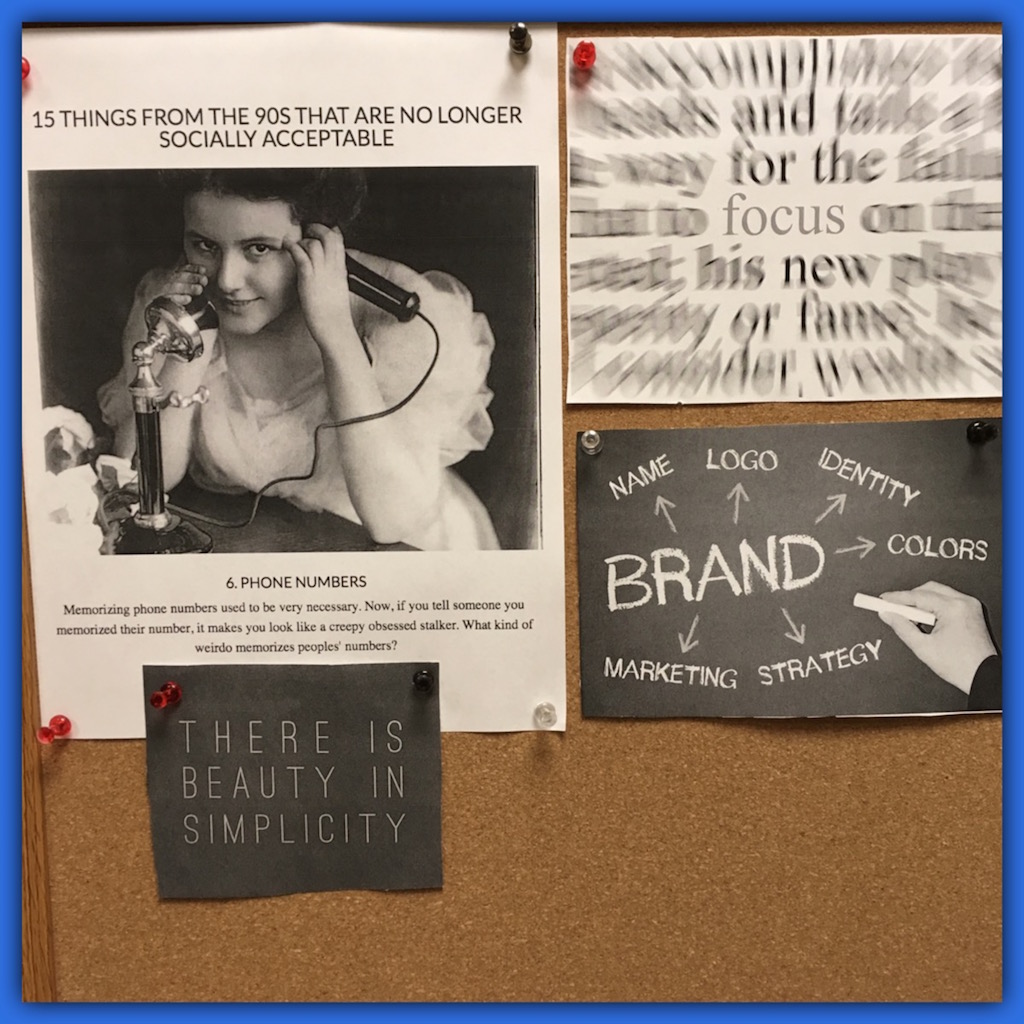 I'll keep you updated of our progress.